We pride ourselves on being able to anticipate the complex needs of our customers to help you grow your business.
Fast, Free, Reliable Product Delivery* or Pick-up
Everyone loves free delivery! ISS offers fast, free, and reliable delivery to our customers every business day. Our customer service team is ready to take your orders via email, phone, or fax and make deliveries directly to your job sites. Additionally, for immediate pick-up service, each Imperial Sprinkler Supply branch is equipped to have your order ready and waiting at your convenience.*Excludes building materials and special handling
Product and Technical Knowledge
Our staff comes from an extensive background of trained and experienced professionals from landscape to irrigation, and project management to manufacturing. We continue to break records year over year supplying the newest innovations in landscape and irrigation industry products, driven by our highly qualified branch team members and the largest sales team in Southern California. This makes us a diverse and valued resource for our customers.
Value For Your Dollar
Each day, our incredible sales team, product specialists and customer service partner with our customers of all sizes to help them grow their businesses and navigate an ever-changing industry. No matter the size of the project, we have the scale and purchasing power to handle your needs, fully stocked with every product required to get your job safely and efficiently done.
Strong Manufacturing Relationships
Our customers benefit from our close relationships with the leading industry manufacturers. We leverage these relationships to reduce costs and increase efficiency, allowing ISS to minimize or eliminate backorders while keeping your project on-time and in budget - Because suppliers shouldn't cost you money.
Dependable, Industry-Leading Customer Service
Every customer is important to us. You'll see that in our attention to every delivery and every customer interaction which means you will get the products you need when you need them. Imperial Sprinkler Supply is committed to outstanding and reliable service and once you experience it, we think you'll agree ISS is the best value in the industry.
Customized Solutions Perfect For Your Business
Whether it's custom-built irrigation assemblies, factory assembled and fully tested by Imperial Technical Services or by leveraging our large inventories and expansive fleet of delivery equipment to our customers' benefit. Imperial Sprinkler Supply excels at providing customers with inspired and innovative irrigation solutions that help reduce costs and increase productivity.
Make A Payment Online!
Imperial is taking care of business by putting you first. We now offer online payment options perfect for your business needs. We continue to be hard at work to save you time so you can focus on what's important, your business. Have a question about your account? Chat with an Account Specialist now.
ISS Credit Application: Download the application and:Mail to:  1485 N. Manassero Street, Anaheim, CA 92807,E-mail to: Creditdept@imperialsprinkler.comor Fax to:  714-696-7530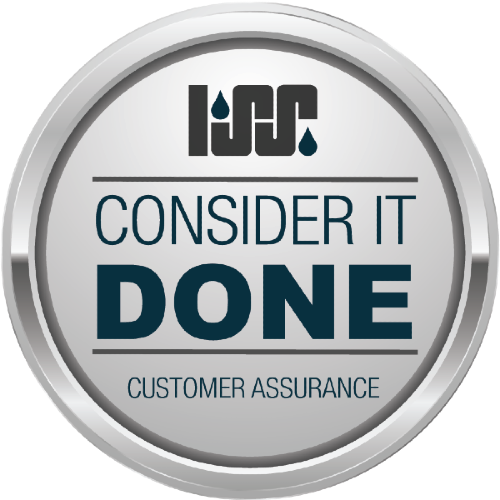 The ISS Customer Assurance
At ISS our Customer Assurance is based on a genuine commitment to our customers. We believe this to be one of the most important criteria you should use when making your supplier choices. Providing customers an assurance of exceptional service from product selection through after-purchase support and holding ourselves to the highest standard because we understand that is what our customers deserve.
Frequently Asked Questions
General FAQs
Deliveries FAQs
Orders FAQs
Product FAQs
If you can't find what you are looking for give us a call at (714) 792-2925 #1 or shoot us an email at CustomerService@imperialsprinkler.com and we'll gladly help you find what you are looking for.
Irrigation

Sprinklers

Bubblers, Nozzles, Popups, Rotors and Spray heads.

Controllers

2 Wire, Rain Sensors, Smart, Solar Sensors, Timers and Wind Sensors.

Control valves

Angle Valves, Anti-Siphon, Brass RCV, Master Valves and Plastic RCV.

Backflow & regulators

Backflow Blankets, Backflow Cages & Enclosures, Double Check, Pressure Regulators, Pressure Vacuum Breaker, Reduced Pressure and Strainers.

System supplies

Fittings, Pipe, Sealants, Solvents, Valve Boxes, and Wire- Direct Burial.

Drip

Blank Tubing, Dripper line, Emitters, Filters, Fittings, Regulators, Subsurface Dripper Line and Tubing.

Sewer, Drainage and Storm drain

Pipe & Fittings

D2729 Drain Pipe, Drainage Fittings, Filter Fabric Socks, HDPE Corrugate Pipe, Large Diameter PVC Pipe, SDR35 Pipe, Trench Drain and Triple Wall Drain Pipe.

Basin & Grates

Catch Basin, Channel Drains, Drainage Gates and Pop-up Drains.

Outdoor lighting

Lighting Fixtures

Area Light, BBQ Lights, Bullet Lights, Down Light, Flood Light, Landscape Lighting, LED, Path Lighting, Post Mount, Powder Coated, Putting Green Lights, Rope Lighting, Tree Mounts, Underwater Lighting, Uplight and Well Lights.

Transformers & Low Voltage Wire

Dimmable, Direct Burial, Low Voltage Wire, Multi-Tap, Power Supply, Stainless Steel and Wire Nuts.

Lamps & Bulbs

12 Volt, 24 Volt, 120 Volt, Bi-Pin, Double Contact, LED, MR 16, Par 36and Single Contact.

Erosion Control

Erosion Control

Blankets, Bonded Fiber Matrix, Earth Guard, Endomycorrhizal Inoculum, Gravel Bags, Hydro Compost, Hydro Straw, June Netting, Paper Mulch, Plastic Sheeting, Silt Fence, Stakes and Staples, Tackifiers, Visqueen and Wattles.

Turf & Landscape Care Products

Fertilizers & Premergents

Natural, OMRI, Organic, Pre-emergent and Standard Fertilizer.

Soil Amendments

Bark, Compost, Gypsum, Mulch, Potting Soil and Seed Toper.

Seed & Sod

Annual Rye, Fescue, Grass Seed, Perianal Rye and Sod Rolls.

Pesticides

Herbicide, Insecticide and Plant Growth Regulators.

Tools & Equipment

Long Handled Tools

Bow Rakes, Brooms, Cultivators, Garden Rakes, Hoes, Hula Hoes, Landscape Rakes, Lawn Rakes, Leaf Rakes, Pitch Forks, Prong Cultivator, Rakes, Shovels, Shrub Rakes and Trench Shovels.

Outdoor Power Tools

Chain Saws, Pruners, Blowers, Edgers, Trimmers, Brushcutters, Hedge Trimmers, Bed Redefiner, Earth/Ice Auger, Tiller/Cultivator, Engine Drills and Water Pump.

Pruning & Trimming

Bypass Pruners, Loppers, Pole Runners, Pruning Knives, Pruning Saws, Pruning Shears and Trimming Snips.

Saws, Cutting Tools and Wrenches

Bow Saws, Channel Lock Pliers, Hack Saws, Hand Saws, PVC Cutters, PVC Saws and Wire Strippers.

Job Site Essential- Construction

Boots, Flags, Gas Cans, Gloves, Knee Pads, Rain Gear, Respiratory Masks, Safety Glasses, Safety Vests, Tool Bags and Wheel barrows.

Hose & Garden Accessories

Garden Hoses, Hose End Nozzles, Hose Repair.

Sprayers & Spreaders

Backpack Sprayer. Chest Spreaders, Drop Spreaders, Seed Spreaders and Tank Sprayers.

Voltage Meters & Trackers

Amp Meters, Voltage Meters, Wire Tracers, and Wire Trackers.

Eco Friendly Products

Eco Friendly Products

We carry a full range of environmentally responsible products for a greener planet like high efficiency nozzles, proper soil amendment, LED lighting and smart controllers.
Residential, Pet friendly, Golf projects, Play Grounds, Commercial, Specialty Sports and Indoor Sports.
Go Green! Click the button and request to "go green" to begin receiving invoices and statements via e-mail.